Moderation Dashboard GUI allows admins to manually manage channel metadata on chat app users through the Channels view.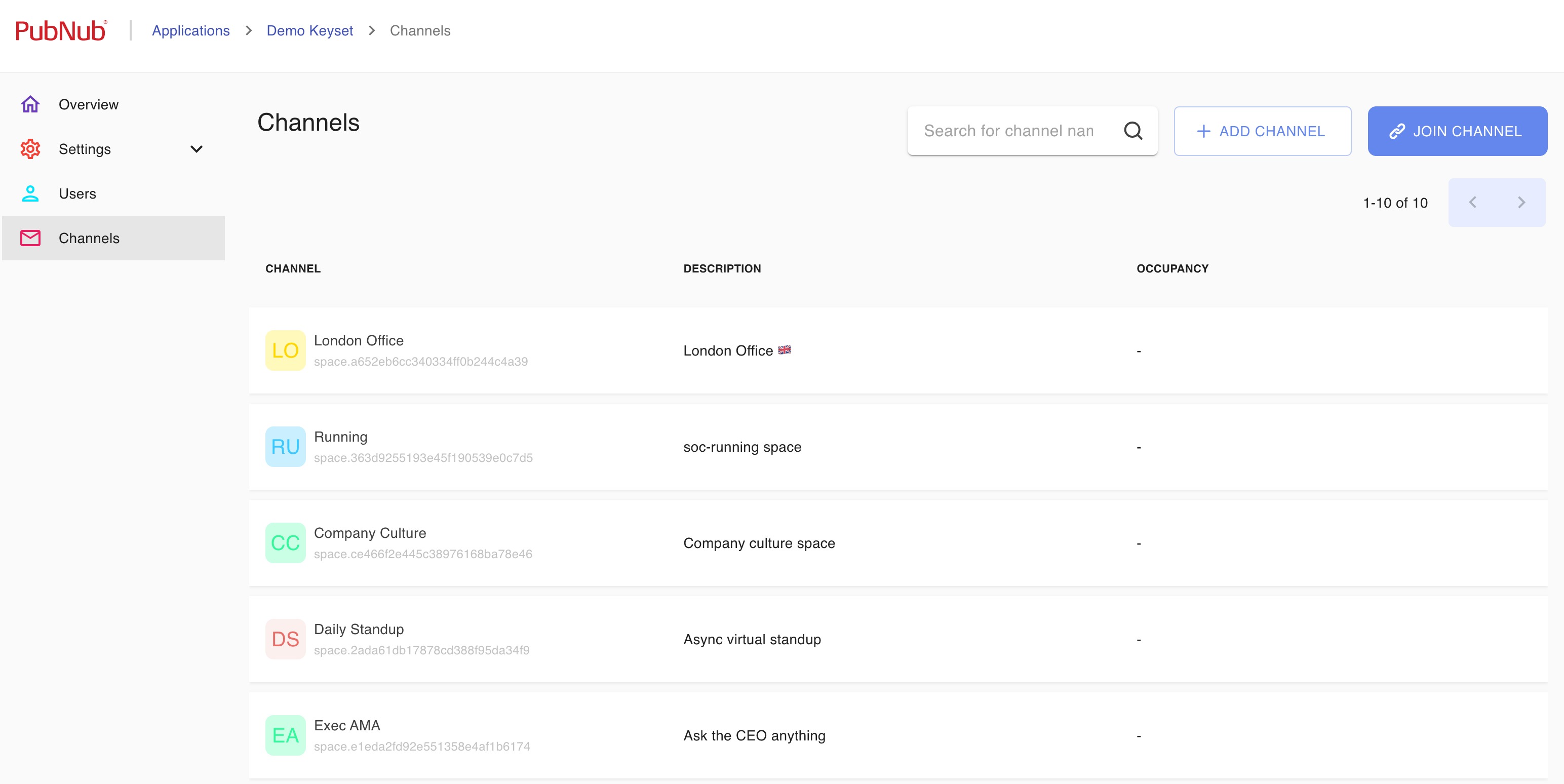 View​
As an admin, you can view channels metadata in a paginated list of channels.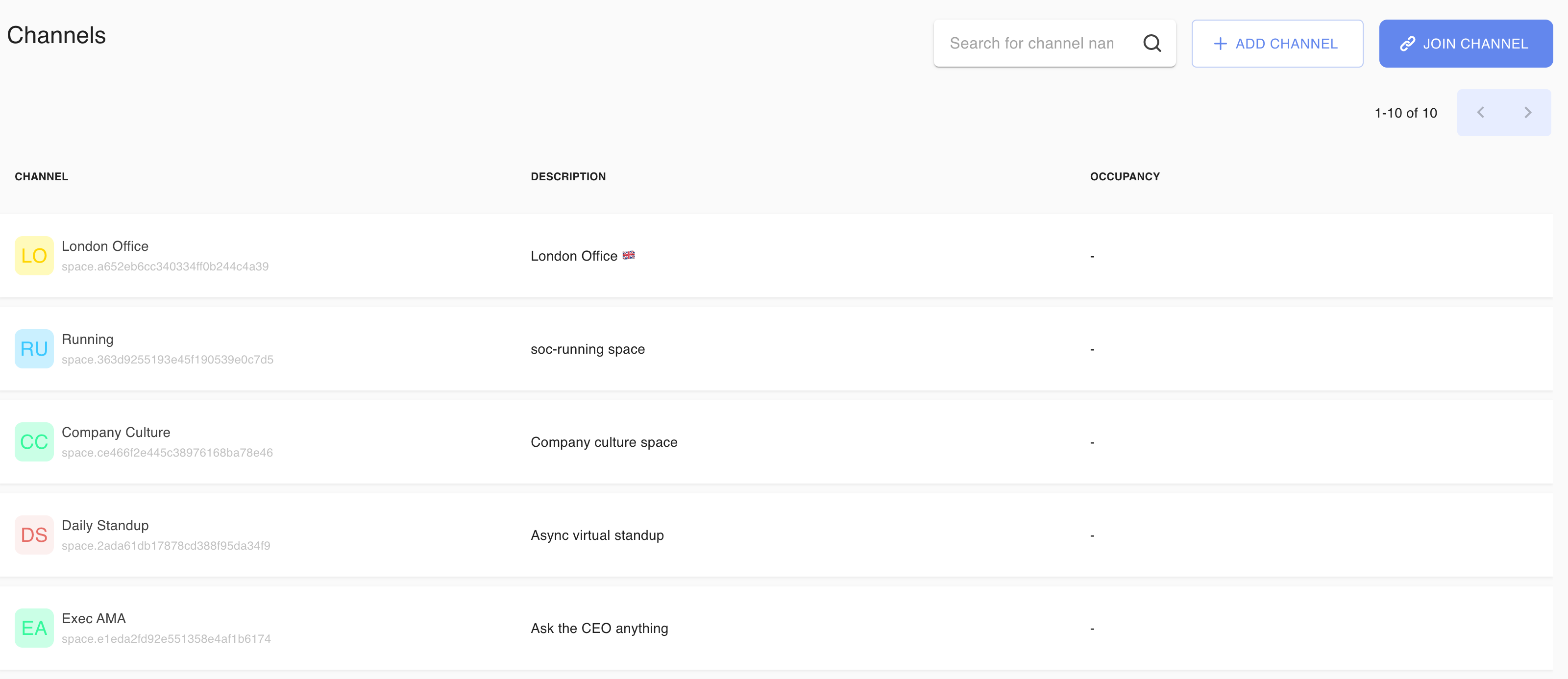 Inside each channel details view, you can check the total number of channel members and their online/offline status: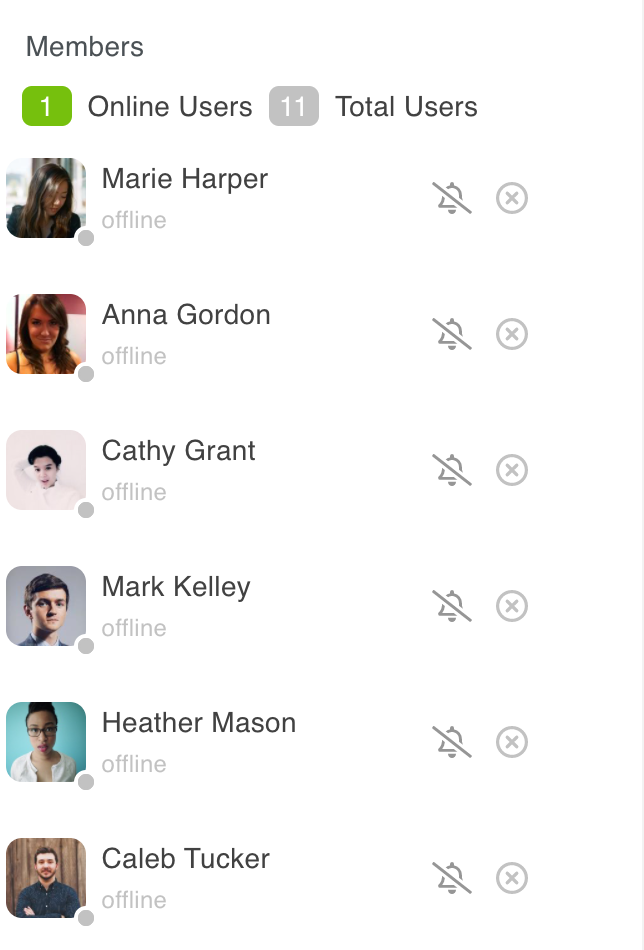 Edit​
Admins can update channels' metadata (channel ID, display name, and description) with the edit icon next to the selected channel.

Add​
Admins can also add a new channel from the channels list by clicking the ADD CHANNEL button.

Delete​
Admin can delete channels metadata with the delete icon next to the selected channel.

Join​
Join a channel by clicking it directly or through the JOIN CHANNEL button by providing the ID of the channel you want to join.